We are constantly looking for ways to give our students opportunities to pursue a brighter future. One recent example of that support was Digital School's participation in the 2019 CanBIM Edmonton Regional Session in June.
Over 40 of our students who recently earned their CanBIM certifications were recognized at the event where attendees got to hear from industry leaders, learn about the latest BIM innovations, and network with colleagues in the field. It was a fantastic opportunity for them to become a part of the BIM community and pursue their passions.
CanBIM Edmonton 2019 Was a Chance for BIM Professionals to Meet and Learn
CanBIM (or the Canada BIM Council) is the business voice for Canada's BIM community and it hosts a number of regional sessions each year across Canada. These sessions are an opportunity for businesses and organizations that are part of the BIM community to meet and discuss the latest BIM issues. During the 2019 CanBIM Edmonton Session, participants spent the first day touring three sites around Edmonton—the Stantec Tower, the Edmonton Light Rail Transit Valley Line, and the Royal Alberta Museum—where they learned how the latest BIM technology was being put into practice. This was followed by a Meet & Greet where participants got to connect with colleagues across the industry.
The second day was devoted to education and learning. Participants, including those from our technical design programs, got to see the latest innovative technologies that the BIM community is utilizing. A series of lectures and panels by executives, architects, construction leaders, professors, and others in the BIM community exposed participants to the latest issues and opportunities affecting BIM.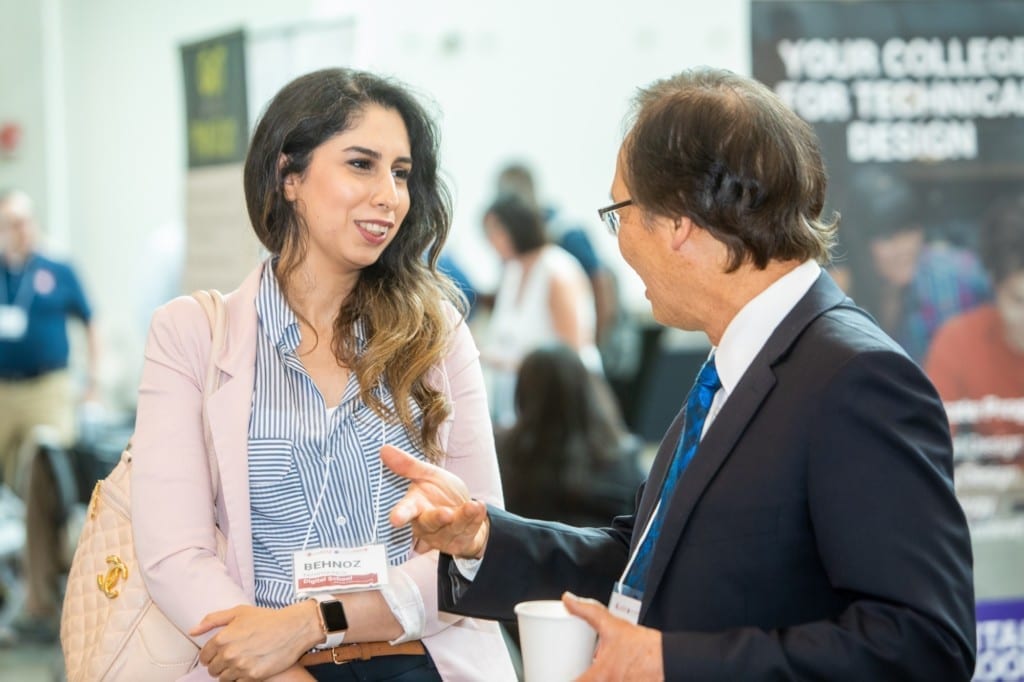 The BIM Training That Students Receive Keeps Them at the Top of the Field
The 2019 CanBIM Edmonton Regional Session was also an opportunity to celebrate the fact that more than 40 of our recent students received their CanBIM certification. Upon completion of Digital School's BIM and Revit courses, students become eligible for CanBIM certification. This certification is significant for students in BIM training as it tells employers that they are career-ready and possess industry-recognized BIM skills.
Furthermore, CanBIM certification is one of CanBIM's most important initiatives. It helps to standardize BIM training, which assists with BIM's growth and adoption across industries. Every student who receives CanBIM becomes part of a national database that is available to BIM partners. Digital School is proud to be part of this initiative by helping prepare our students for certification.
BIM has been transformative for the architecture, engineering, and construction industry. With BIM, the entire lifecycle of a building project—from design to post-construction management—becomes a digitized, highly collaborative effort. Digital School is continuing to integrate more of the BIM philosophy into our curriculum. That way, students in our programs who learn BIM will enter the workforce understanding the ideas, approaches, and tools that are at the heart of BIM. That so many of our students recently attended the CanBIM Regional Session in Edmonton is just one example of the exposure they receive to the latest BIM innovations as well as the opportunities they get for meeting key players in the BIM community.
Are you interested in learning BIM?
Your career awaits.