Drawing is an art form, but it is also a medium for communication. In some cases, drawings are instructional documents; others illustrate a creative vision for an architectural project. This is such a major component of architectural design careers that many organizations run contests and award prizes for the best architectural drawings each year.
Sometimes the drawings even become more important than the building. For example in 1983, Zaha Hadid designed "The Peak," a proposed spa and sports club. The design won a competition but the building was never built. The visually stunning drawing incorporated painting techniques and shows a structure that almost looks like a spaceship.
Before attempting to deliver such an experience, it's first important to understand the fundamentals. Keep reading for a guide to the different types of architectural drawings and what they communicate.
Start With Survey Drawings
If you are interested in pursuing your passion and getting a diploma in architectural design technologies, the drawing will be a significant component of your studies. Early on you will get hands-on experience learning about spatial relationships of points, lines, and planes and work on solving spatial problems. These skills will support your ability to create survey drawings.
Survey drawings show the characteristics of the existing site where the building will be located. These drawings will support the development of the following stages of design development. Architectural design professionals need this information to establish the parameters for their buildings and how their designs will fit into an environment.
Presentation Drawings: From Hand Drafting to Online BIM Training
Traditionally, presentation drawings were done by hand. With the shift to computer-aided design and the momentum of online BIM training, presentations can now include 3D renderings of architectural drawings with more detail than ever before. As the name suggests, these types of drawings are used to present designs to current clients or stakeholders as well as to pitch ideas to potential clients.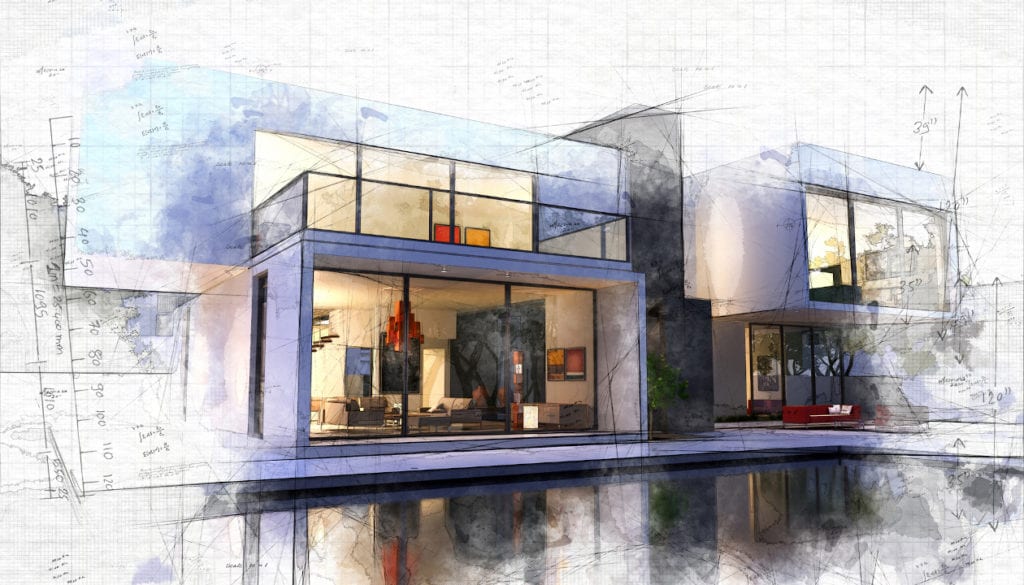 Presentation drawings answer the question of what will the building look like when it is complete? They often include full details of design features, renderings of people in the space along with interior furnishing and exterior landscaping. In presentation drawing classes, students learn how to add life to architectural drawings and communicate their design ideas to colleagues and clients.
Working Drawings and Floor Plans
Each type of architectural drawing contributes to developing a complete project plan. Working drawings and floor plans play the role of connecting the designers with the builders. If you are interested in architectural design technology training, you will learn the skills to create drawings that help transform ideas into buildings.
Architectural design technicians invest time into floor plans which include measurements of the space, the dimensions of the walls, and the placement of doors and windows, among other elements. Floor plans lay out the information necessary to proceed to work on drawings, which serve as a reference for construction plans and include HVAC and plumbing systems. The combination of drawings—which may include both 2D and 3D renderings—has all the information needed to complete a project.
Are you ready to start your journey?
Your career awaits.