Whether you're considering BIM technician training or you're already a student, you may have dreams of working at an architectural firm someday in your future. However, you may be wondering whether working at a small or large firm is right for you. Alternatively, you may have only considered the famous large firms without having thought about whether a small firm could offer a better opportunity to fulfill your career goals.
While there are certainly advantages to working at each type of firm, we'll take a look why being a BIM technician at a small firm can be a transformative experience.
Small Firms Allow You to Be at the Forefront of the BIM Revolution
BIM is becoming standard at large firms, but many small firms have only recently started to integrate BIM into their practices. This means that working at a small firm can feel like you're at the forefront of the BIM revolution. At small firms the adoption of BIM technology feels exciting and groundbreaking. You'll see firsthand just how much your BIM skills can transform an architectural practice.
For example, the firm can benefit from increased efficiency as tasks that were once done manually are now done by computers. When you learn BIM you'll also be able to create stunning 3D models, which will not only impress your colleagues but, perhaps more importantly, the firm's potential clients as well. That can lead to the firm winning even more contracts, which will help further increase the sense that your BIM skills have helped transform the firm's success.
BIM Technicians at Small Firms Get to Wear Many Different Hats
At most small firms, every member of the team will do a lot more than what is in their job description. Small firms simply don't have a lot of the specialists that are common at large firms. That means if you become a BIM technician at a small firm, you'll get hands-on experience doing things that BIM technicians at larger firms rarely get the chance to do.
For example, while every firm is different, you could end up sitting in on meetings with clients, visiting construction sites, pitching design ideas for new projects, and even taking part in the marketing of the company. Getting to take on various tasks not only means every day is filled with variety, but it also allows you to develop new skills on the job that can help you further your career in the future.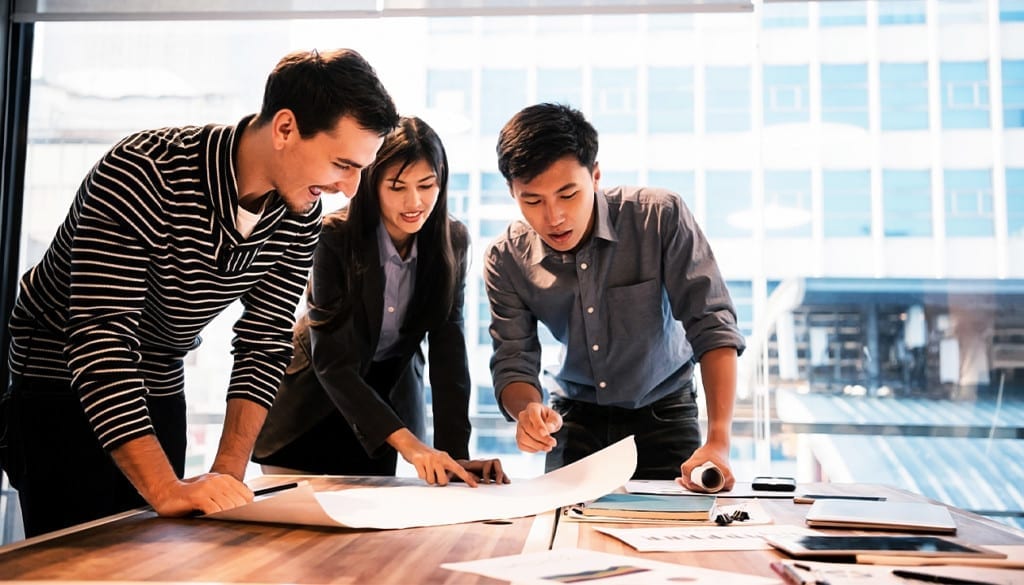 Become a BIM Technician at a Small Firm if You Want to Make a Big Impact
At a big architectural firm that employs hundreds of people, it can be difficult to stand out from the crowd. When you're working at a small firm that may have fewer than a dozen people you feel like you're part of a community and your sense of importance tends to rise. You'll know everybody who works at the firm and they, in turn, will know you. They will depend on you and on the skills you learned in your building information modeling coursesto help the firm succeed and grow.
Particularly at a small firm where only a couple people may have actually mastered BIM technology, your skills will be valued all the more and you'll feel an even greater sense of belonging and support. Given that small firms tend to have a simpler management structure, you'll also have the freedom to put your passion to use without having to report to multiple different managers or supervisors.
Do you want to learn BIM?
Your career awaits.