Advancements in educational technology have revolutionized the way we learn, providing unparalleled opportunities for proactive learners and career seekers.
Online career colleges, like Digital School Technical Design College are at the forefront of this transformation, offering industry-focused training and expert instruction virtually to prepare students for careers in the technical design field.
This article explores some of the areas in which Digital School differs from the traditional in-person educational experience – resulting in more profitable career options post graduation.
Accelerated Skill Development through Industry-Focused Training & Certification
Because programs are conducted online, Digital School students experience an accelerated journey towards career readiness with intensive, hands-on training. The comprehensive curriculum equips them with the skills and insights needed to excel in the field, allowing them to earn their certificate or diploma in just six months to a year.
Another key advantage of studying at Digital School is the access to industry-standard tools and software. From Microsoft Office and Autodesk Software to the Global eTraining's GeT Everything library, students gain proficiency in tools that are widely used in the industry.
Digital School students are also supported in earning coveted Building Transformations Level 1 certification and Autodesk Training Completion certificates, further enhancing their credentials beyond their diploma. Armed with such valuable certifications, graduates are better positioned to excel in their careers, standing out from other candidates in the job market.
According to the Autodesk Certification Impact Study, professionals who possess Autodesk certifications are perceived as 20% more capable and 10% more productive by their employers.
Additionally, a survey by the American Management Association found that 77% of employers believe certifications are essential in validating a candidate's expertise and enhancing their career opportunities.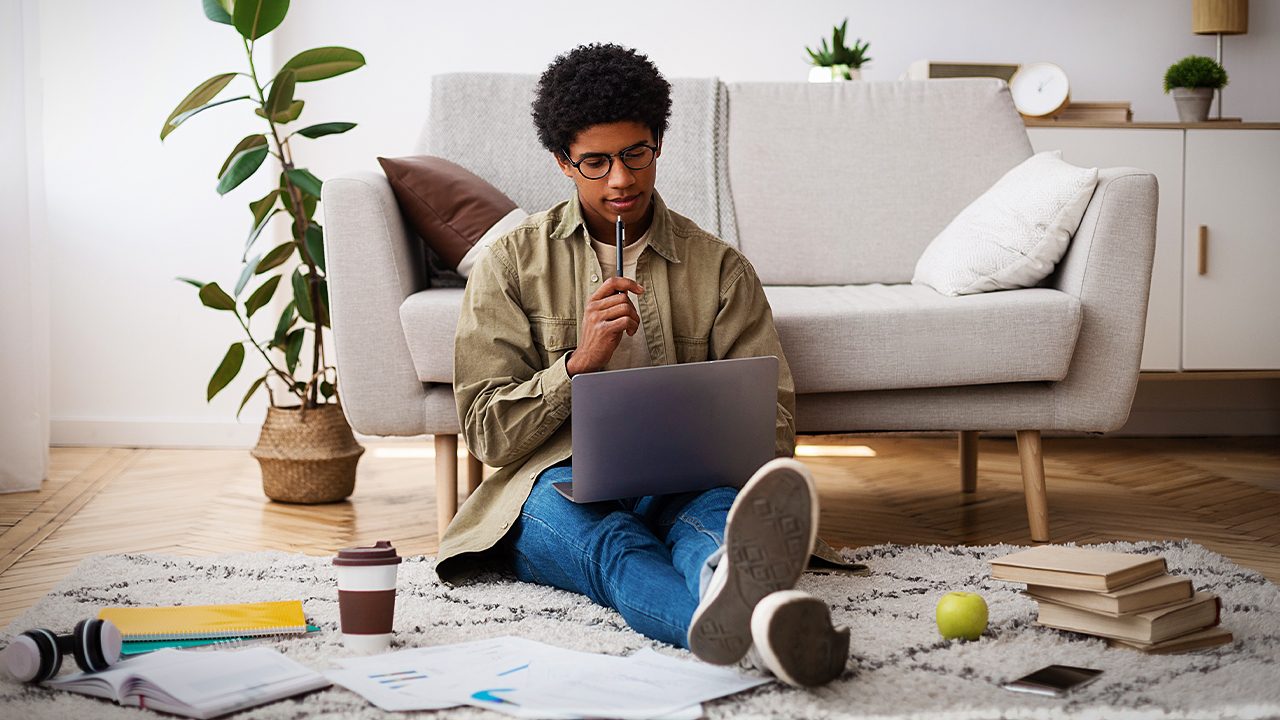 Flexible and Blended Learning Format with Access to Additional Support
Educational technology has made personalized learning possible, catering to students' unique learning styles. Digital School adopts a "flip the classroom" and blended learning approach, allowing students to embrace self-paced learning while benefiting from online programs tailored to their needs.
The virtual nature of these courses empowers students to learn on-demand and seek additional support from subject matter experts and instructors. Whether through email, live chat, or virtual one-on-one sessions, experts are readily available to offer guidance and support, acting as mentors invested in each student's career success.
With this personalized approach, students gain confidence and preparedness, contributing to the college's impressive job placement rate of 91%.
Professional Networking for Career Success
Networking plays a pivotal role in career placement and advancement, and Digital School understands its significance. By enrolling in Digital School's programs, students become part of a vibrant community of like-minded learners, all striving for success in the technical design industry.
Alongside networking opportunities within their cohorts, students gain access to a network of Subject Matter Experts and instructors, providing invaluable industry insights.
Digital School also offers a range of career services, including resume support, interview tips, access to networking events, and a diverse alumni network. As educational technology evolves, the college continues to explore innovative ways to support its students, promoting their success as they venture into exciting and lucrative career opportunities.
Online career colleges, exemplified by Digital School Technical Design College, have emerged as powerful platforms for transforming eager learners into highly employable professionals. Through industry-focused training, flexible learning formats, and an emphasis on professional networking, graduates are equipped with the necessary skills and connections to secure rewarding careers.
With a remarkable 92% of alumni reporting feeling satisfied with the education and support received during their college experience, Digital School sets a standard for excellence in online technical education, paving the way for a bright and prosperous future for its graduates.
Click below to learn more about getting started with Digital School Technical Design College.
Book a Discovery Session