If you're detail-oriented, good with computers, and like working as part of a team, then you might really enjoy the opportunity to transform your career with training in engineering design technology. Engineering design technicians often build their careers with engineering firms and architectural offices, among others. Wherever they work, they play an integral role, helping to produce digital designs and to simulate and test machines, structures, and systems.
For those who are suited to the role, and who have a passion for technology and design, it can be a highly fulfilling and rewarding career, combining creativity and technical problem-solving. If you think you might be interested, here's a quick overview of what you can expect from a future career in engineering design technology.
Engineering Design Technicians Use Advanced Software Every Day
The days of pencil and paper drafting are long past. Today's professional engineering design technicians instead rely on advanced software to create designs and models for their projects. This includes software like Civil 3D, a design and documentation program used for civil engineering; Inventor, used to create 3D digital prototypes; and Revit, which is used to create advanced models of buildings and other structures.
If you enjoy working on computers, learning how to use new types of software, and creating things using digital tools, then a career in engineering design technology offers an abundance of opportunity to develop your skills in these areas.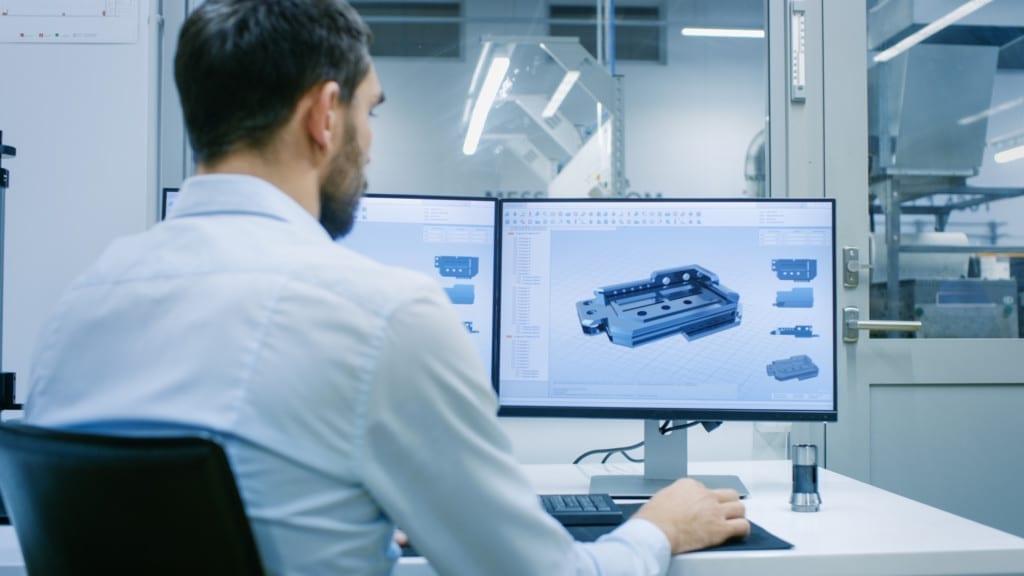 Expect Collaboration in Your Future Career in Engineering Design Technology
Building Information Modeling, or BIM, has become an increasingly important part of the design process. This is a process that makes use of information-rich 3D models, which can serve a broad range of purposes, such as producing 2D and 3D renderings of a project before it's completed, analyzing a building's energy use and how it might be affected by changes in design, and highlighting conflicts in designs with multiple contributors. More generally, BIM helps different stakeholders collaborate smoothly and efficiently across the design and construction process.
This means that after completing your engineering design technology program, you can expect collaboration—with engineers, technologists, and other project stakeholders—to be an important part of your future work.
Engineering Design Technicians Develop a Range of Technical and Creative Skills
While the specifics of your career can vary depending on the particular field you work in—whether subdivision design, structural design, urban planning, or any of the other fields requiring engineering design technicians—there are some core skills that you can expect to develop through hands-on training in BIM College.
Engineering design technicians draw on their skills in technical communication, for example, to share detailed and highly technical information with others in a clear and accessible way. They use their training in AutoCAD and drawing techniques to create sophisticated designs. They also develop and employ a range of skills relating to technical mathematics, construction materials and methods, project management, and more.
With a career in engineering design technology, you can expect to develop a wide range of valuable new technical and creative skills, and apply them every day to help engineering design teams transform the future.
Are you ready for a future in engineering design technology?
Your career awaits.