If you're detail-oriented, good with computers, and like working as part of a team, then you might really enjoy the opportunity to transform your career with training in engineering design technology. Engineering design technicians often build their careers with engineering firms and architectural offices, among others. Wherever they work, they play an integral role, helping to produce digital designs and to simulate and test machines, structures, and systems.
If you've been thinking about a career change, you might want to consider investing in building information modeling (BIM) training. A career in BIM is perfect for those who have a great eye for detail and who enjoy work that combines both technical and creative elements. For many, the opportunity to work with architectural teams to create the built landscape of tomorrow can be an exciting and highly rewarding journey. In addition, the training required to enter the field can be completed in a year or less, with part-time and online options available, making it a great choice for those seeking to balance their current obligations with new career training.
If this sounds appealing to you, then here's a quick overview of why you might want to transform your career by learning BIM.
BIM Has Changed the Way Buildings Are Designed
While architectural design professionals once relied on pencils and paper to visualize and plan buildings prior to their construction, new technological advances have radically updated the design process. BIM represents one of the most significant advances in this process, changing the way that design professionals and other stakeholders conceive, develop, construct, and maintain buildings and other structures.
Professionals who have trained in building information modeling programs are able to build sophisticated models of their plans, which include a wealth of information not only about the layout and design of a building, but also about the water and electricity systems within it, the materials used and the impact they will have with regards to air quality and insulation, and much more. These models can then be used during a building's construction, and also throughout its life cycle, including maintenance, systems upgrading, and renovations.
BIM Technicians Can Play an Essential Role in Building the Future
At building information modeling college, you can learn how to use advanced technologies to design more attractive, liveable, and sustainable buildings, that better serve the communities that occupy them. Training in BIM will place you at the cutting-edge of architectural design, ensuring that your skills are up-to-date and that you're tapped into some of the most important changes happening across the industry. With these job-ready skills, you'll be able to enter the workforce directly after graduating, putting your BIM knowledge to use at engineering firms, architectural offices, and construction companies.
You Could Learn BIM in as Little as Six Months to a Year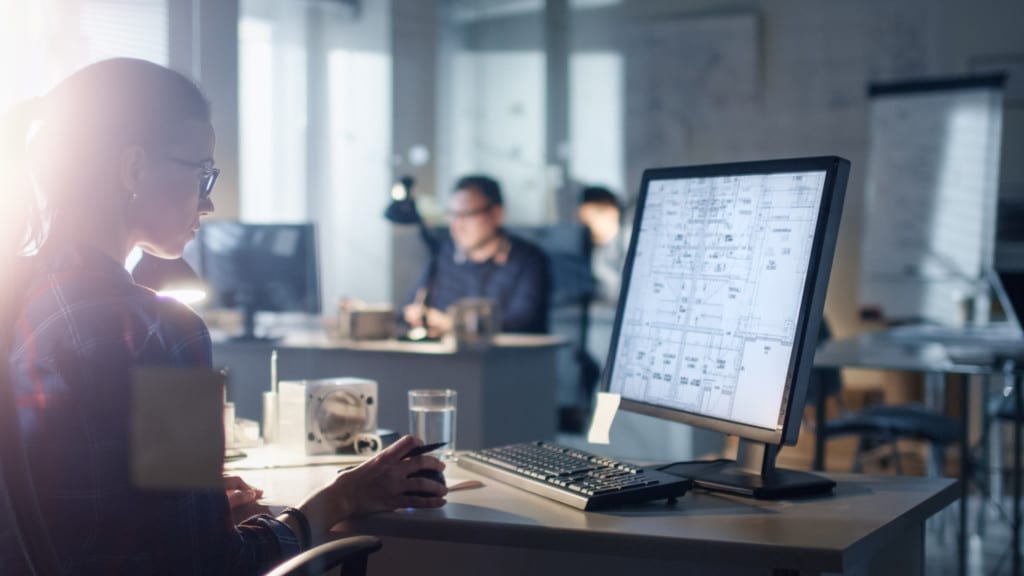 Changing careers might seem like a daunting prospect to some, with the challenges of finding the time to complete training, and successfully transitioning into a new and unfamiliar role. This doesn't have to be the case, however.
Through hands-on training, you can learn BIM in as little as one year, if studying part-time, or six months, if enrolled in a full-time program, whether in-class or online. This means that students training for a future in BIM can complete their education and get back to work quickly, choosing the program that best allows them to balance their other commitments.
After graduating, students can also benefit from job placement assistance and on-site career services, helping to ease the transition into their new career, and supporting them in finding rewarding work.
Are you ready for a new career in BIM?
Your career awaits.