There was a time when expectations of building information modeling (BIM) projects were relatively low. Getting the overall structure of a building model right, along with basic systems like electrical and plumbing, was all that was needed for a job to be considered well done. Now, though, the industry has latched on to the powerful capabilities of BIM, and expectations are a fair bit higher. It's common for more and more complex systems to be incorporated into a BIM project, and for extensive simulation work to be done with building models to get an accurate idea of how they will behave once constructed.
The industry is experiencing an exciting level of development and boundary-pushing and has a lot of opportunity for individuals with the training necessary to succeed. Here's a look at how CAD college training can help prepare you for the changing world of BIM.
Learn Essential Communication Skills
Technical communication is an important part of a role in computer-aided design and BIM, and that is unlikely to change even with an increase in the complexity of BIM models. Technical documentation such as specification documents, drawings, and contracts are central to the development of a building model, and to the progression of business in the construction space. Arguably, they may even be more important, as there is more information that needs to be delivered to BIM professionals for inclusion in a model.
A good cad college training program for BIM marries the latest in technical drawing and modeling training with essential instruction in these mainstay forms of technical documentation and communication. By enrolling into a BIM program, you can learn how to create and understand these kinds of documents, and thereby be comfortable jumping right into a BIM project, no matter where it is, or what it demands of you.
 Learn Essential Industry Software
So much of a career in building information modeling is based on knowing your way around the tools of the trade, and good CAD training courses place emphasis on teaching you these tools. Enrolling in a program like the one on offer at Digital School, for example, will help you master Autodesk's Revit (used for BIM directly) and AutoCAD (a more general computer-aided design software program), as well as other useful design and modeling apps.
These applications have deep market penetration and continue to grow in prominence and importance within the industry. By taking the time to master them now through training courses, you can set yourself up for a long and fruitful career in BIM.
CAD College Training Is Excellent Preparation for Important Work at Ambitious Companies
The industry's ongoing shift to increased use of BIM offers two important advantages for trained individuals. First, it offers them the chance to join innovative projects being done at businesses and organizations that have already embraced BIM and put training from building information modeling training to use on models for interesting structures.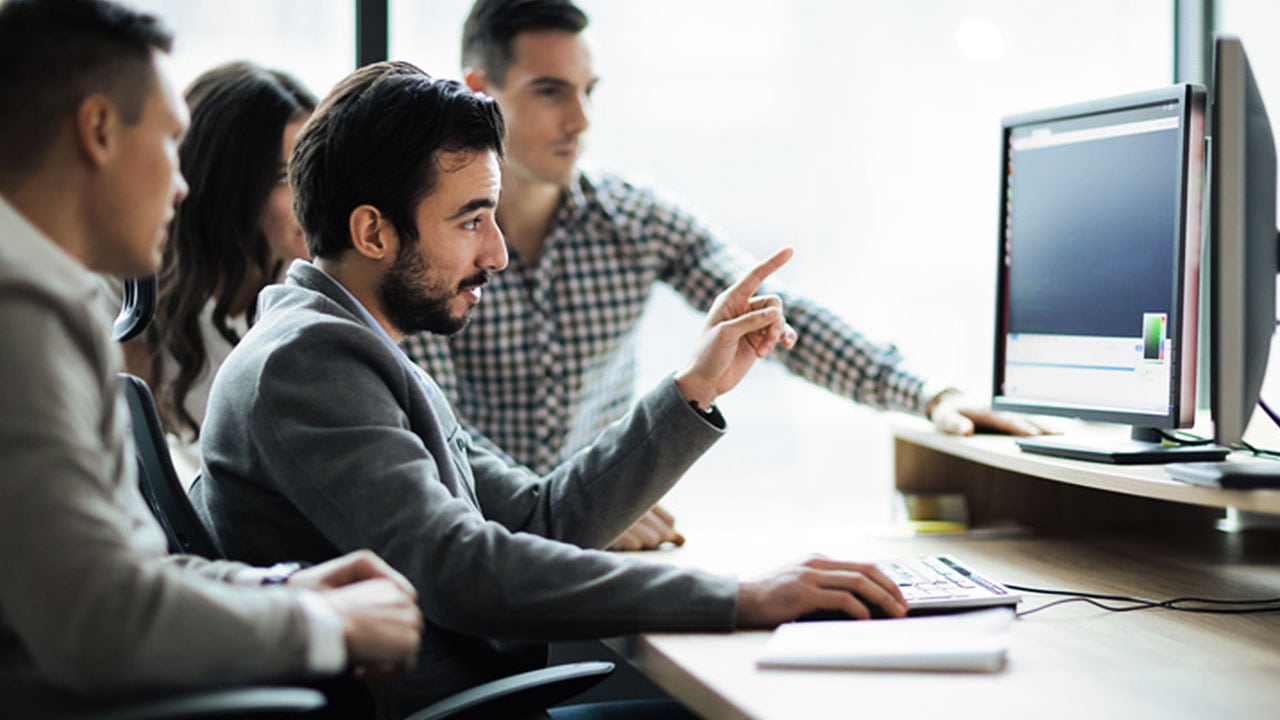 Second, it offers an opportunity to help businesses and organizations that have yet to transition to BIM to make that leap. Some of these establishments are interested in reaping the benefits of enhanced productivity that are associated with BIM but are unsure of how to go about getting started. A qualified graduate of a good BIM training program makes the perfect addition to a growing team that is just starting to get its BIM efforts off the ground.
Wherever your training takes you, you can expect good, exciting work in helping catch up to, or push the limits of, the current state of BIM, and usher in a new era of creative and efficient building modeling and design.
Are you ready to join the dynamic world of BIM?
Contact Digital School to learn more about our BIM!